A moment to calm yourself with a new "ippuku-一服" experience"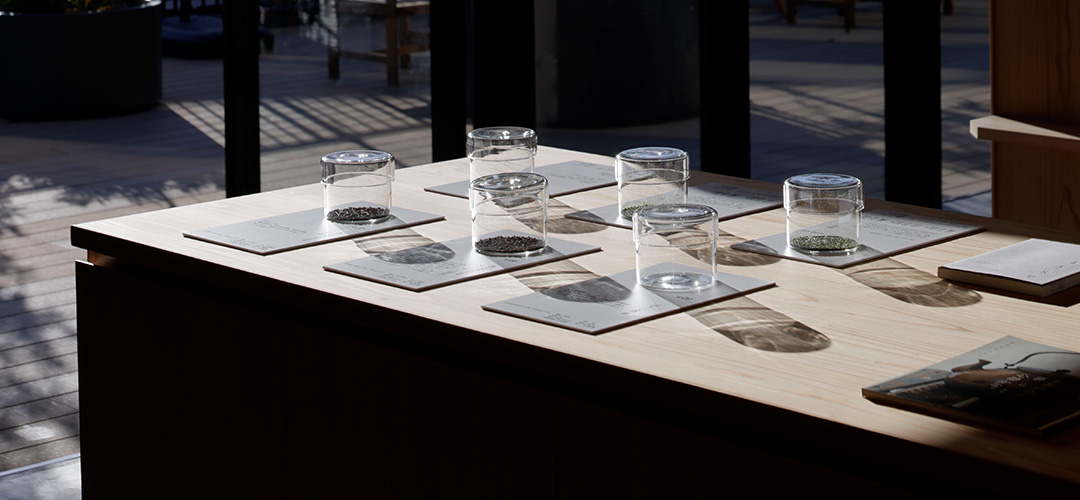 At Ohsumi Sazen, our tea experts, who are also the tea producers, will guide you through the intricate flavors of our locally grown tea varieties. Just as the samurai found solace in the tea ceremony, we offer a retreat from the stresses of modern life, where you can find peace of mind with a cup of tea. We believe in the power of tea to help release tension and soothe the soul.
Indulge in the Rich Flavour of the Tea Cultivated in the Osumi Peninsula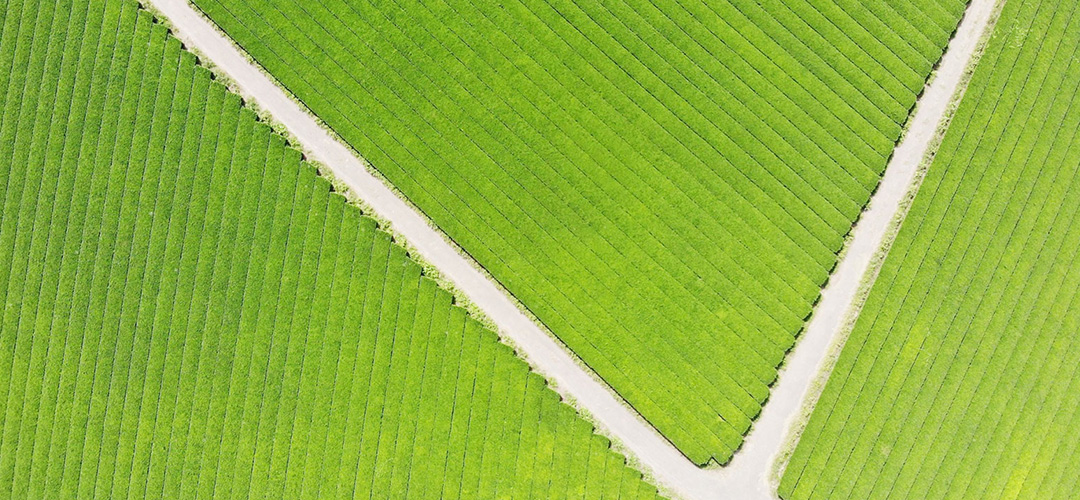 Osumi Peninsula, located in Kagoshima prefecture, is a vast terrain with gentle slopes, blessed with fertile land and significant temperature difference between day and night. Kagoshima Horiguchi Seicha, spanning approximately 300 hectares, is one of the largest tea producers in Japan and cultivates tea leaves in the ideal environment. Enjoy a variety of tea kind with unique personalities, grown in Kagoshima's warm climate.
Experience the Music of Osumi nature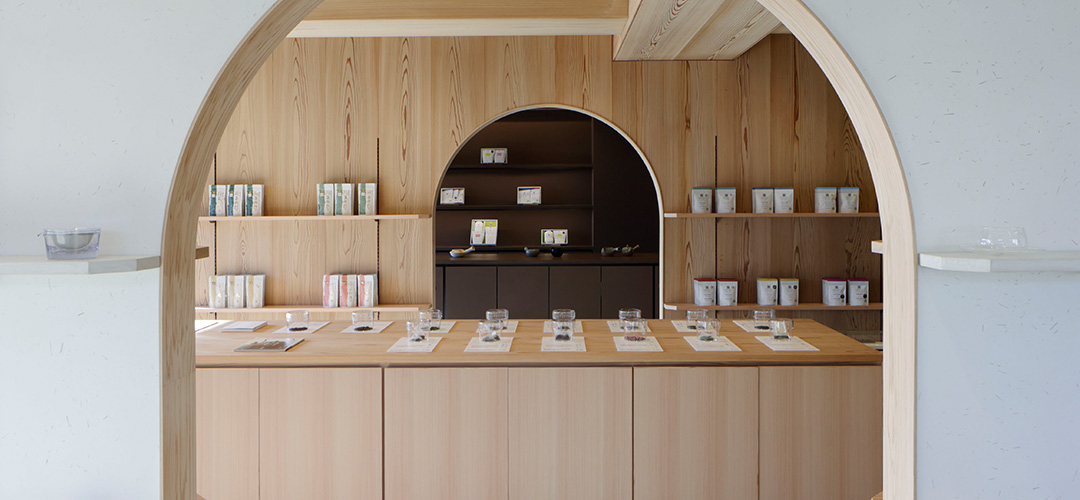 The ambiance of our shop comprises the tea fields in Osumi, the flowing streams, the birds singing, and the insects chirping. We invite you to indulge in a moment of relaxation and immerse yourself in to the music created by the abundant nature of Osumi.
Designed by a renowned architect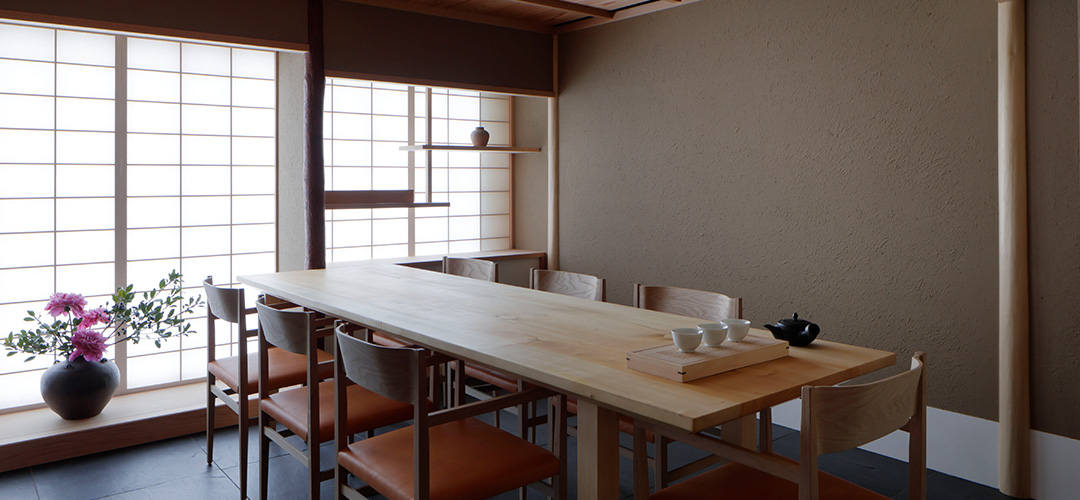 Fumihiko Sano, the founder of Fumihiko Sano Studio, started his career as a Sukiya carpenter and later became an architect, designing tea rooms around the world. He was awarded the "Emerging Designer of the Year" at the "FRAME Awards 2022" organized by the Dutch design media "FRAME Magazine." Sano uses ancient materials, such as processed cedar that displays its age as wood grain, plaster mixed with used tea leaves, and other materials that have different expressions, stories, and textures, to express the changes from the past to the future.